Diving into a protest in a foreign country, for a cause about which you don't know enough can sound like something to avoid.
Fortunately for us, on the 13th of March 2016 we had the occasion of rubbing elbows with the surprisingly kind and calm protesting citizens of Sao Paulo.
Our host in the big city enthusiastically explained in the morning that it's important that she wear the national colors and join her neighbors and indeed her community in this effort to have their voice heard.
A city often polarized in terms of lifestyle got together one beautiful March Sunday and conveyed a message. At this present day, almost exactly 2 months since the pictures were taken, president Dilma has been impeached.
As we got closer to the western end of Avenida Paulista for the scheduled 2 o'clock protest, we could not guess that anything was different that day.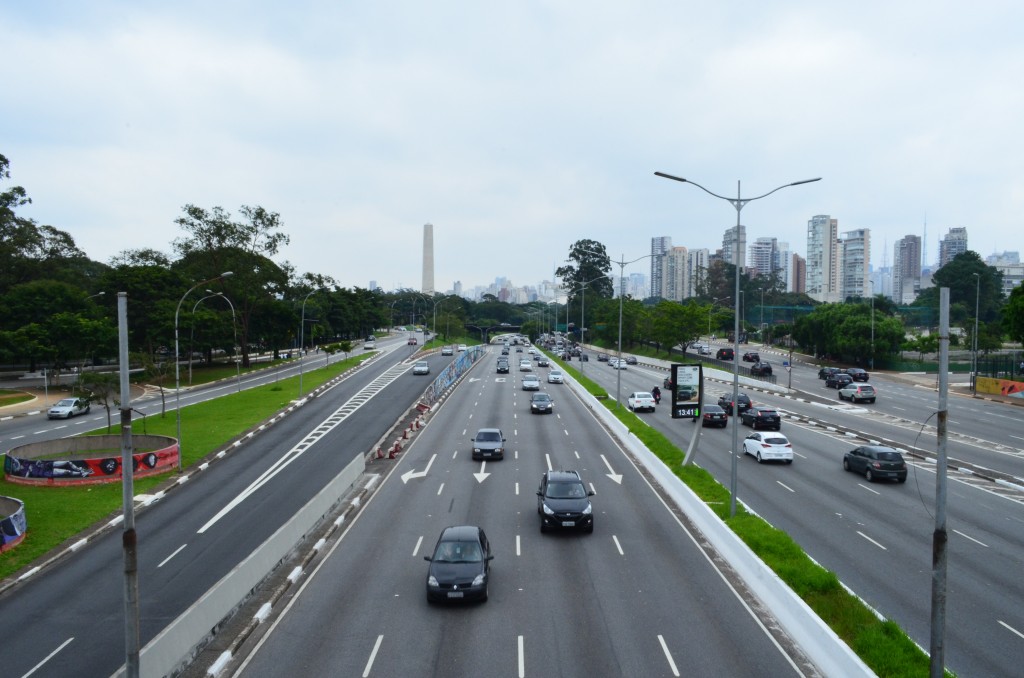 The avenue is often dedicated entirely to the pedestrians on Sundays and on this occasion, Paulistanos have taken to the street in big numbers.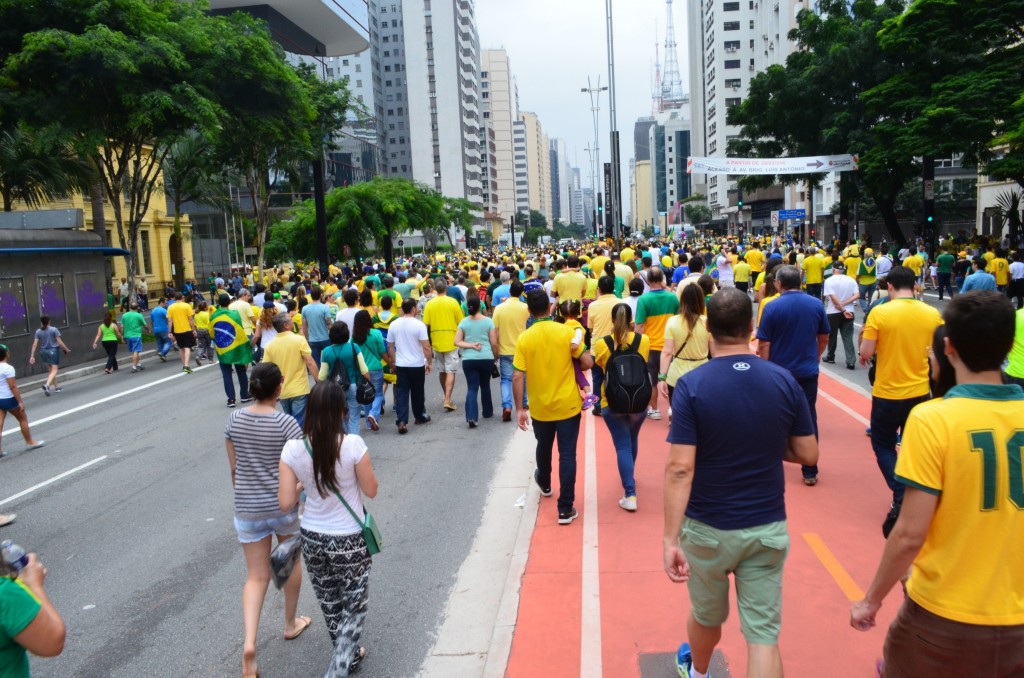 The atmosphere however is not as dreary or angry as you would imagine. The people would rather have their message heard than overshadow it with violence. The protest is more a symbol of the nation getting together.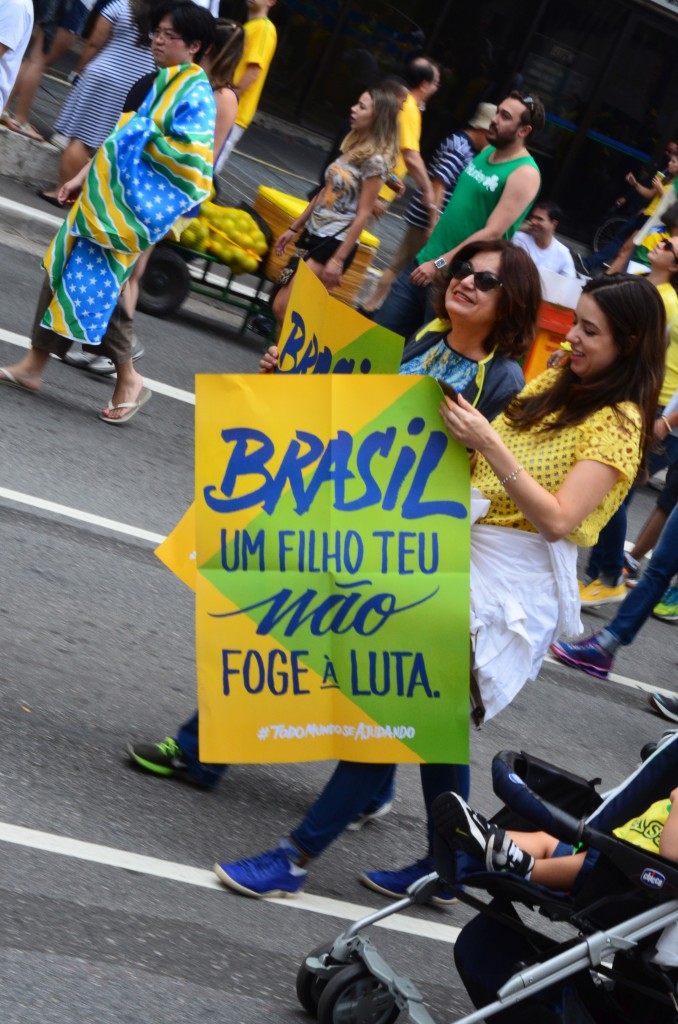 The protesters took branding for their cause to a new level. Above, the sign reads: "You'll see that a son of yours does not run from the fight" a line from the Brazilian national anthem. The young lady below wished the Presidenta was jailed.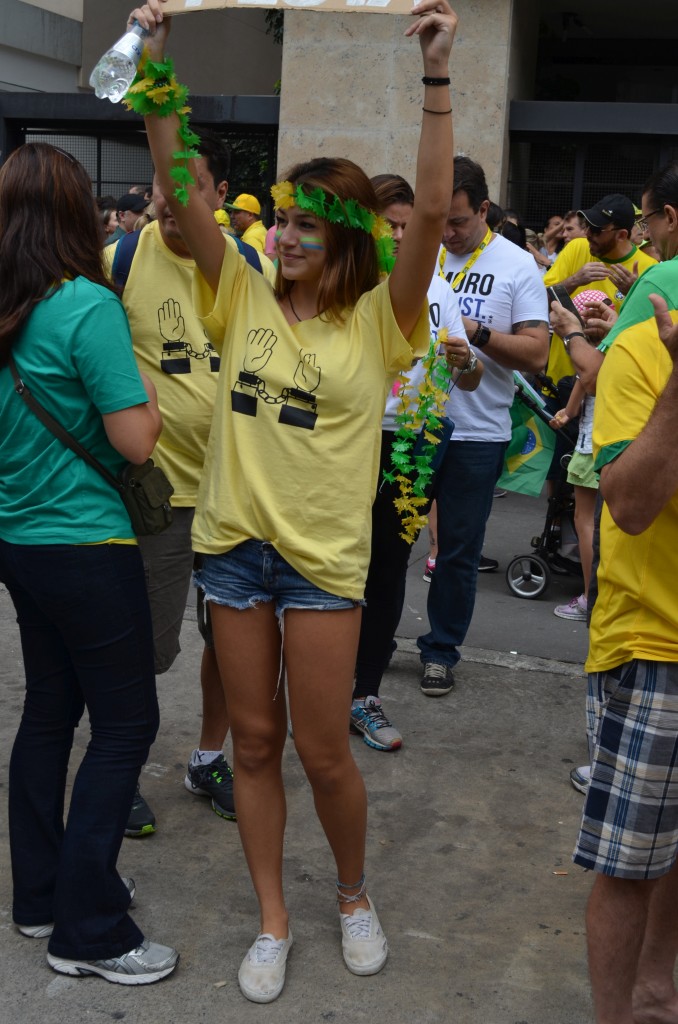 As we were getting closer to the middle of Avenida Paulista, the energy all around was mesmerizing.
Feeling a little out of place and not wanting to invade the privacy or rightfulness of the protest, we retired to the side of the street, watching the yellow-green-blue river of people rush onward.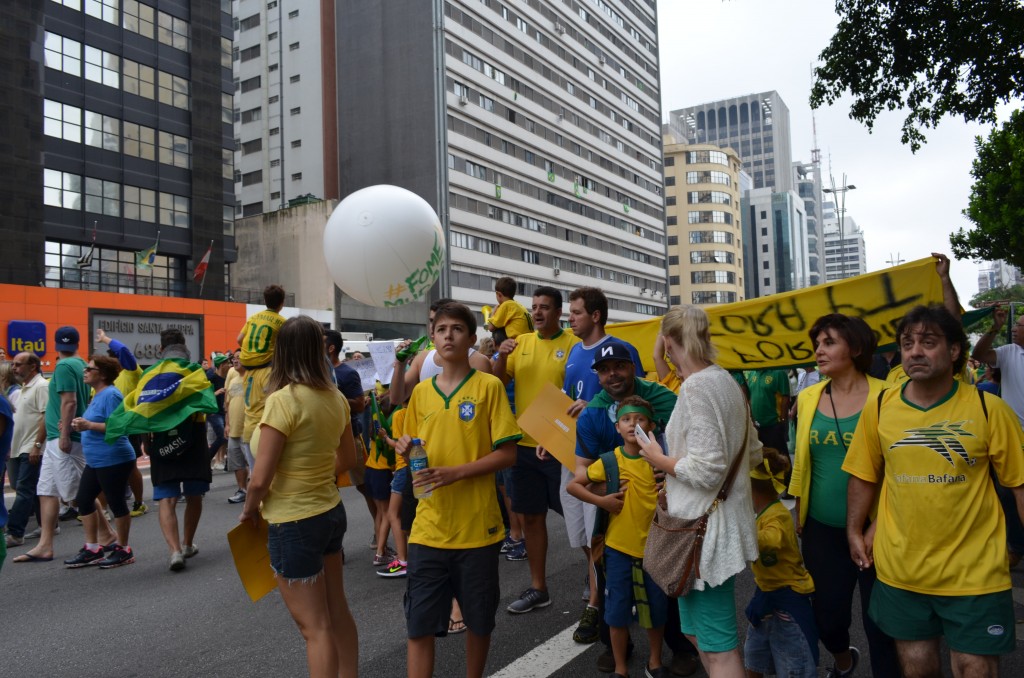 Such proud display of the national flag and of nationality is strange to us at first. We are not used to shouting love for our country, but there was so much accepting union in the crowd that we had to give in.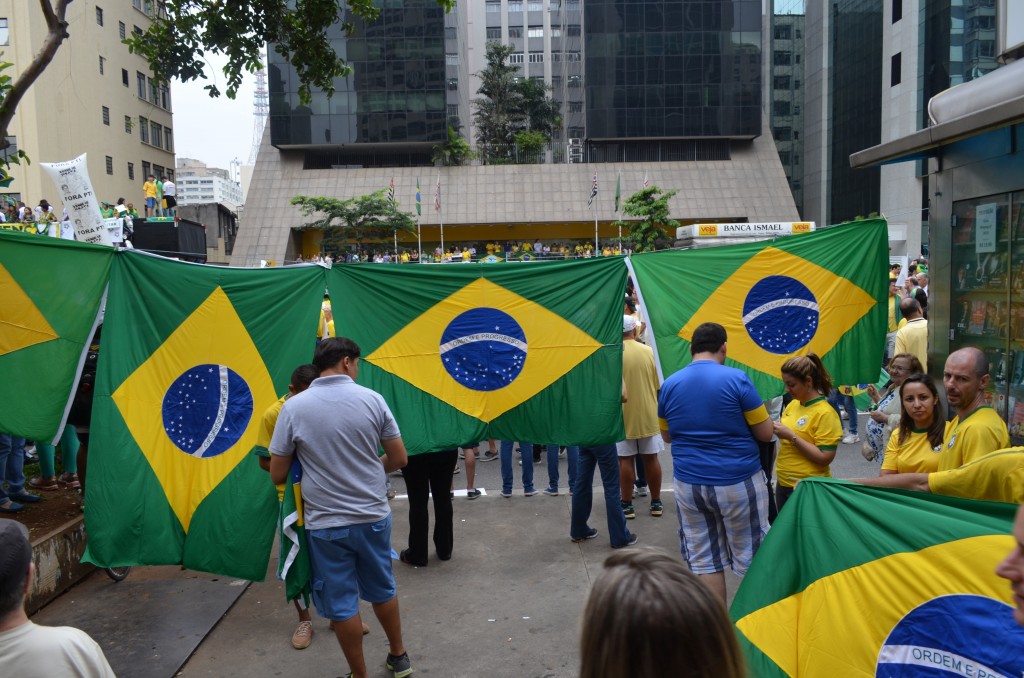 I have to admit though, yellow does not look good on everyone, even if they are a Jardins bred upper class doggy.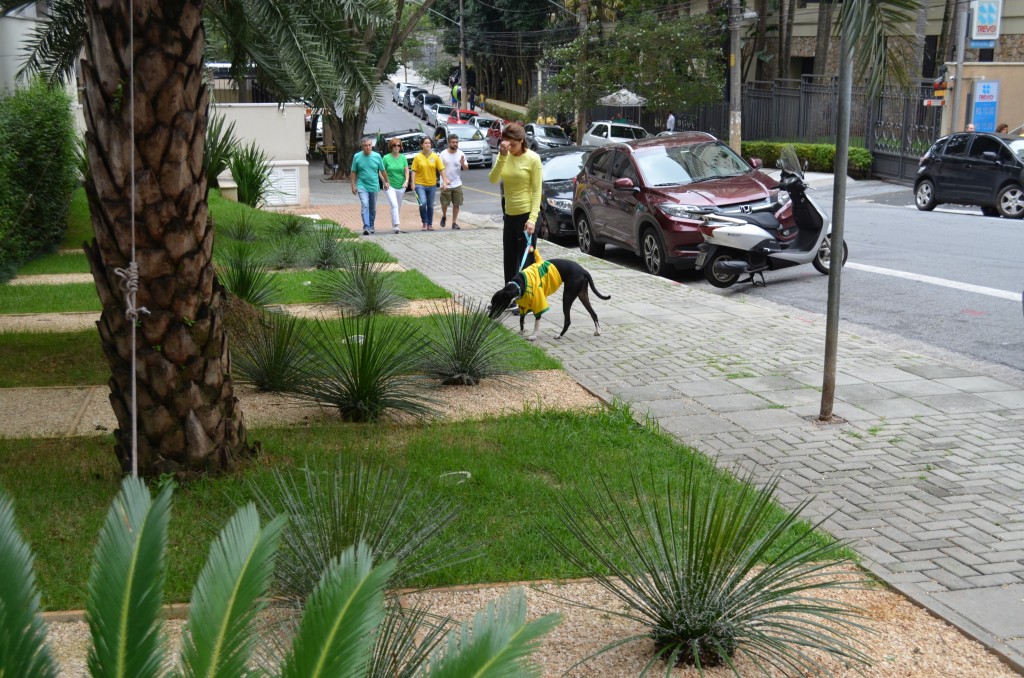 No one stayed at home that day and there was nothing uptight about the gathering either.
The flow of people spilled onto the side streets and as the news reporter vans were closing off the middle of the gathering and police were surveying the protest from helicopters, we deviated towards the parallel street only to find just as much buzz and just as much diversity.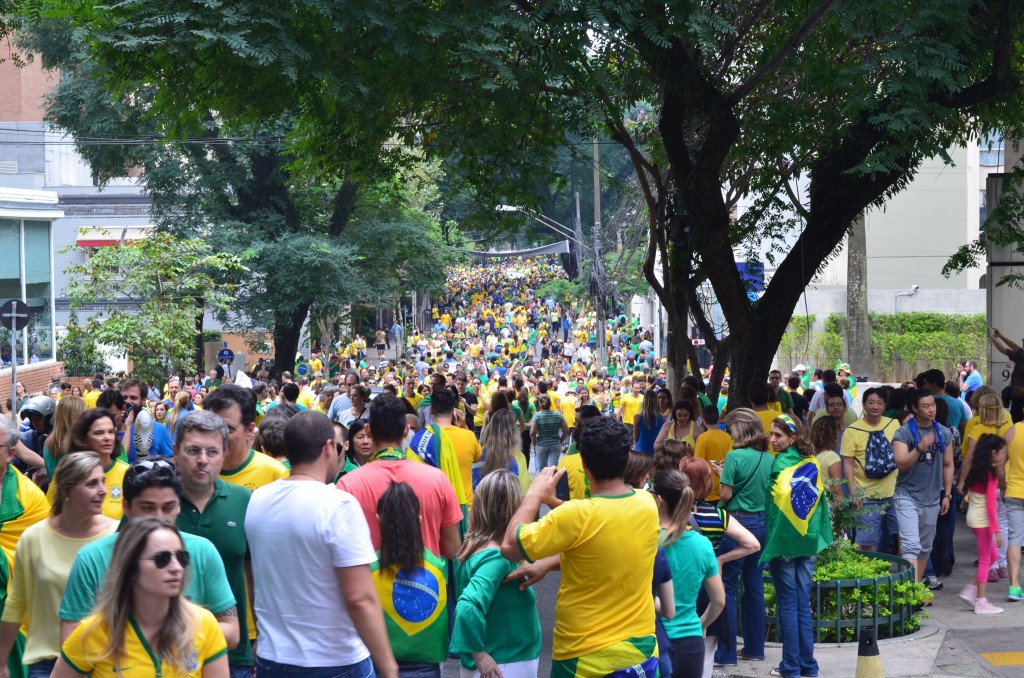 I've seen dozens of pictures of the crowd from above, with the infamous yellow rubber ducky (that has taken up residence on Avenida Paulista in the mean time) and the hundreds of thousands of faceless people. To me, those pictures or numbers take me back to an experience of togetherness, of community and of hope.