Relaxing beach-front vacation destination.
Corfu Island is known for gathering hoards of British holiday makers but nowadays, what sunny affordable island in Europe isn't?
We choose this island on a whim. We received a newsletter with a nice offer from a discount holiday package company and decided to break the cycle of independent traveling and let someone else worry about the details.
The 250eur/person price included plane rides from Bucharest, 5 nights accommodation in a 3* hotel and All Inclusive meals. NOT BAD! As we got off the plane and headed towards the hotel shuttle, Surprise:
 We kindly inform you that your hotel is still in renovation. We are obligated to offer same or higher accommodation so we would like to welcome you to the Mareblue Beach **** Corfu Resort
JackPot! Instant upgrade from a hotel not even complete to a 4star all inclusive resort. Everything was pleasant enough, clean rooms and good food but I did not appreciate the international cuisine. Who wants a Full English when you can have locally sourced Greek food?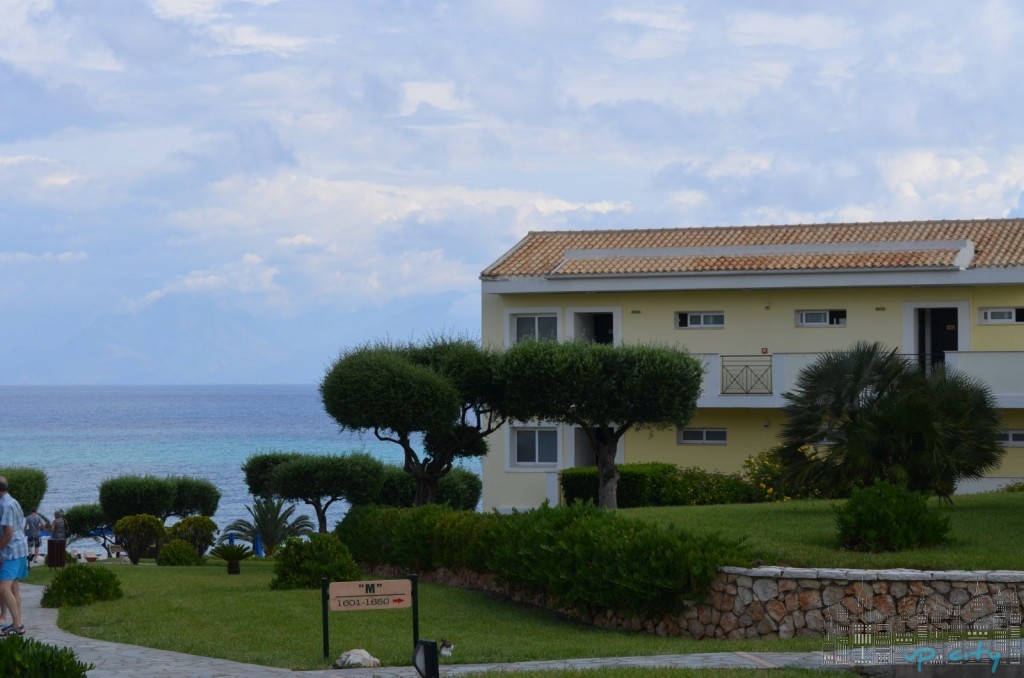 Corfu City is charming, very green and full of surprises. The sun is scorching at mid-day so follow the shade around the Old Town.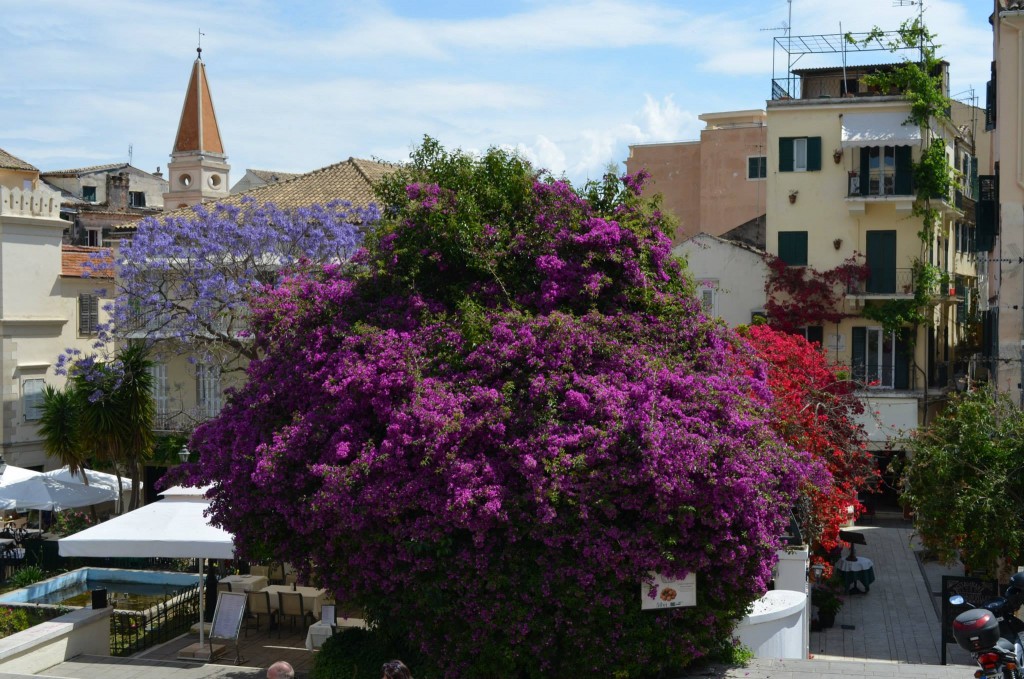 Greek ice coffee is my favourite! Ask for a full milk and 2 sugars for the perfect combination, any taverna can make it and it's usually around 2euros.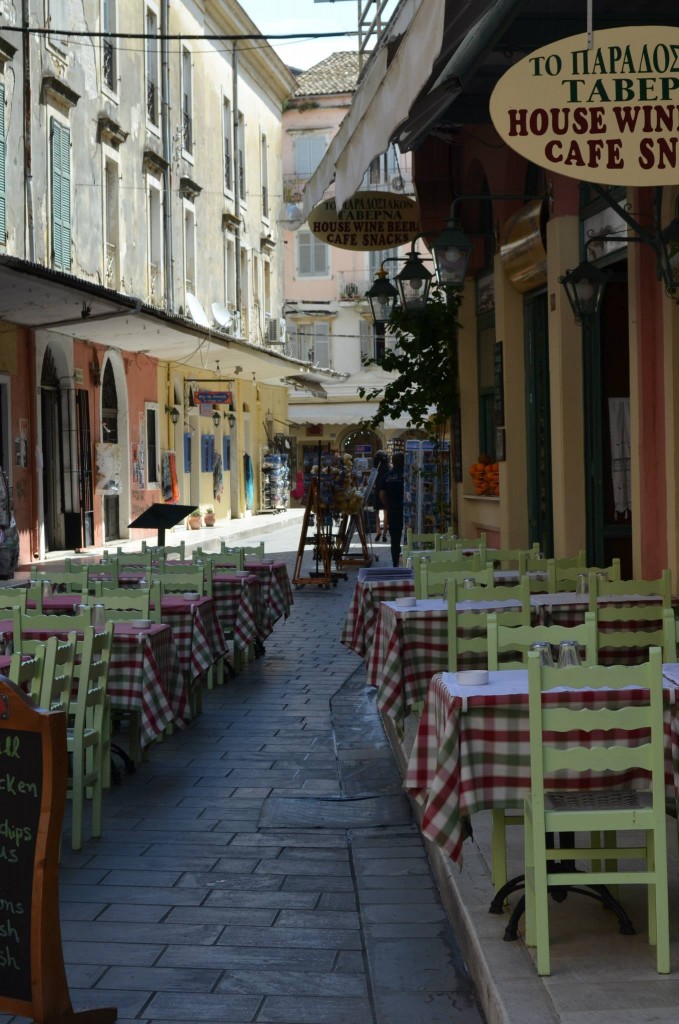 The Corfu Old Fortress is easily accessible from the Old Town and can provide a window into the Venetian past of the island.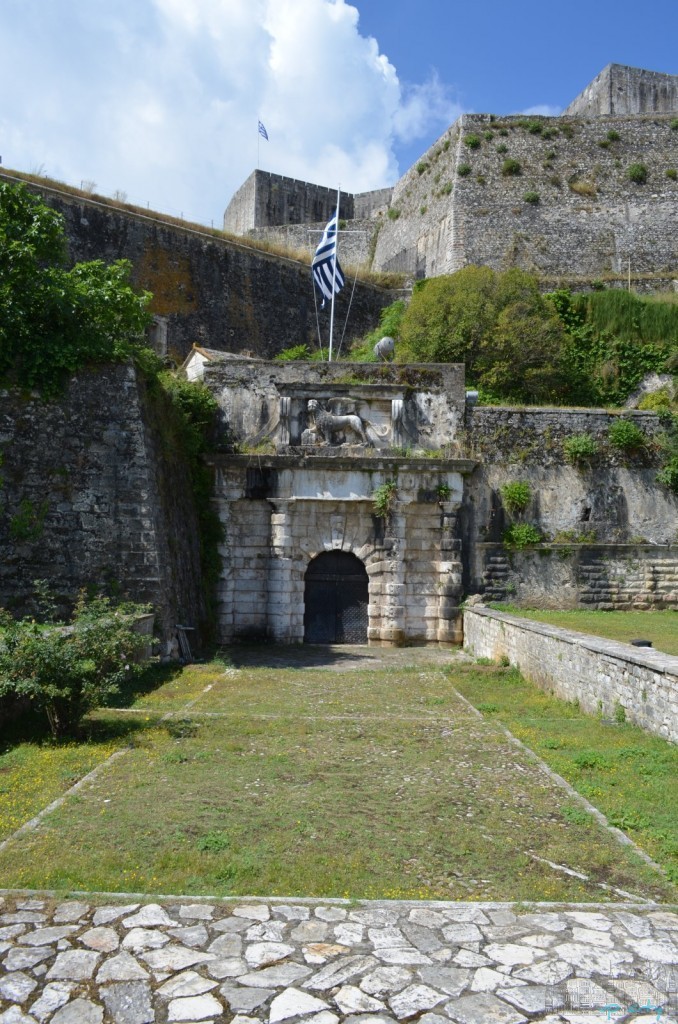 The fortress is a conglomerate of stone and marble buildings with various inside and outside exhibitions. Make your way to the top of the fortress and you can see all of Corfu City.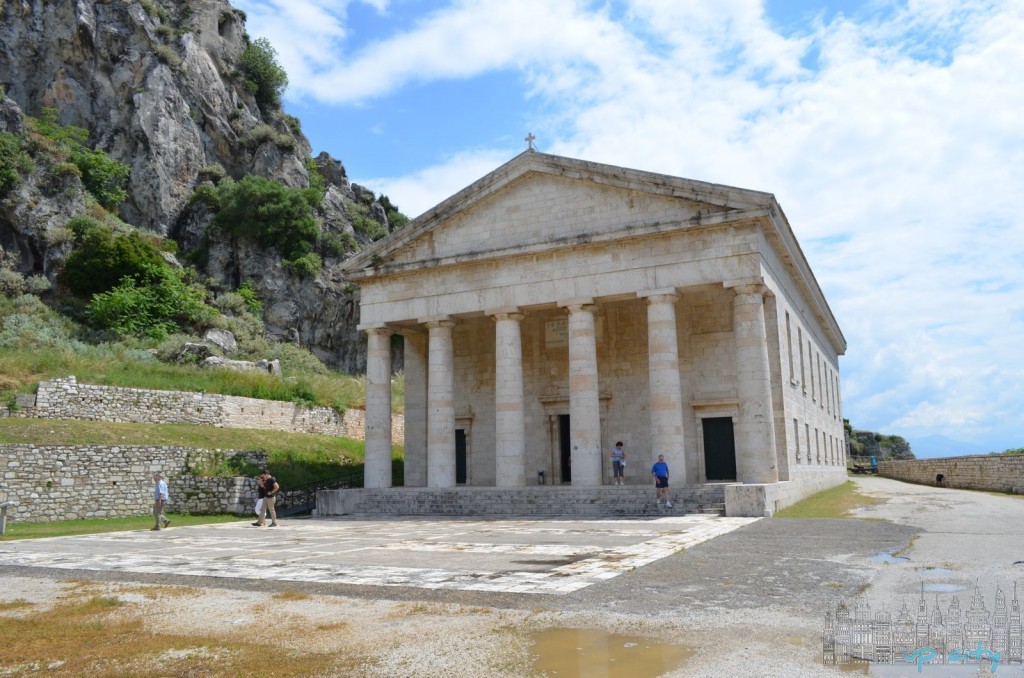 Above, a picture of the Saint George church from the front and below a picture from up above.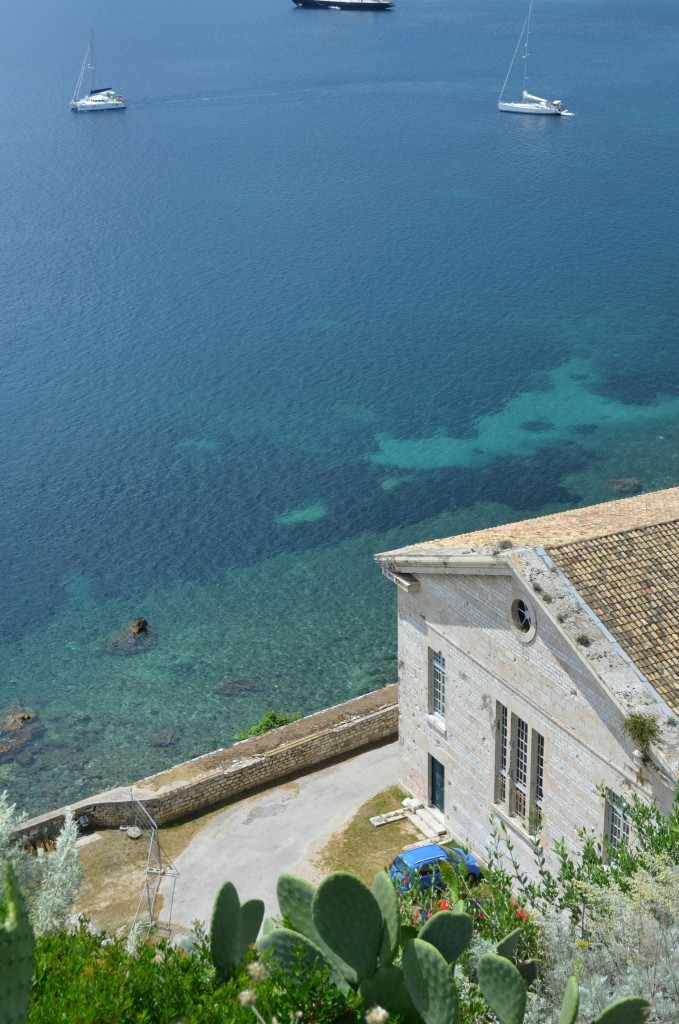 From Corfu City to each of the island's tips the roads are winding and often can only fit one car at a time.
The views are very generous though so if your driving skills are polished, rent a small car and go around the island.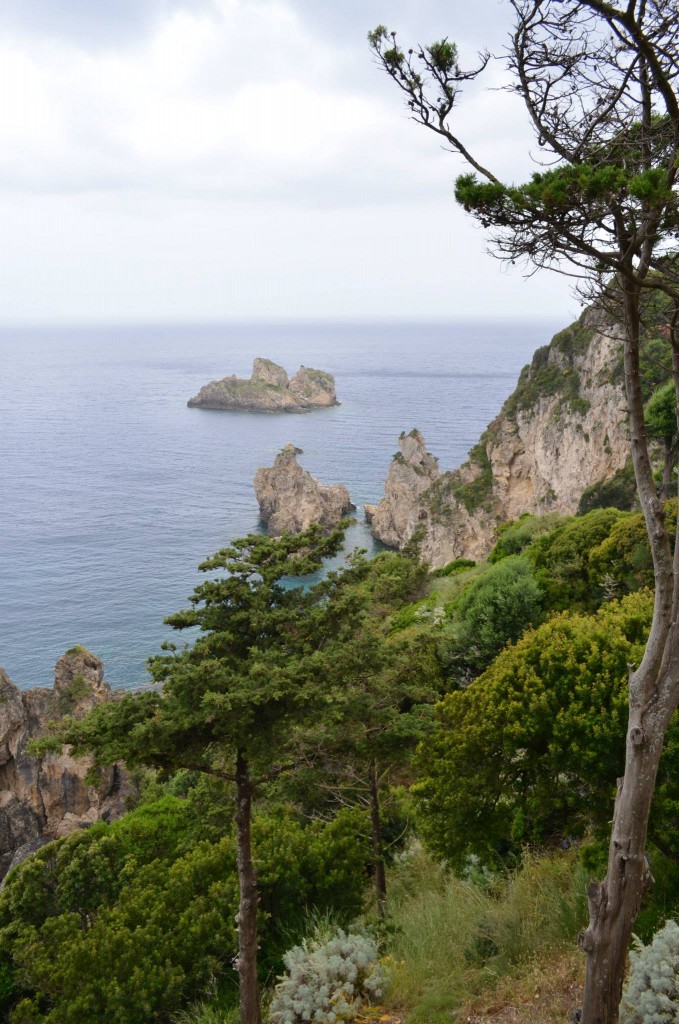 We passed the city of Benitses (Mpenitses Μπενίτσες) and just had to stop and play around this beach.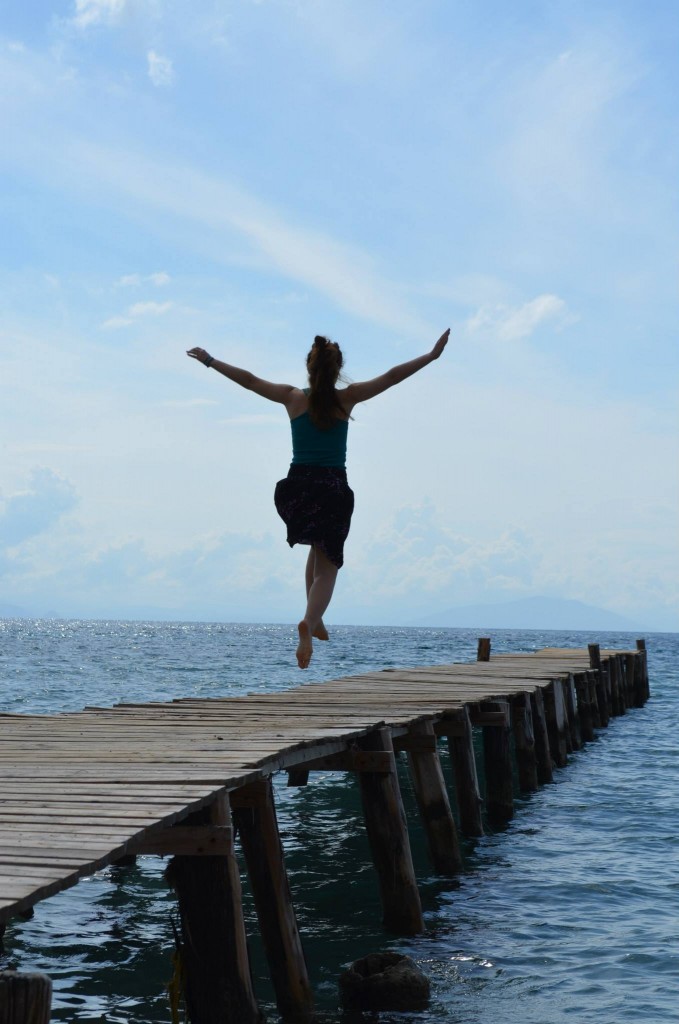 The Old Perithia ghost town is a great destination in Corfu. The buildings  just spoke to us in the misty morning and the pirate filled history of the place gave it an extra spooky feel.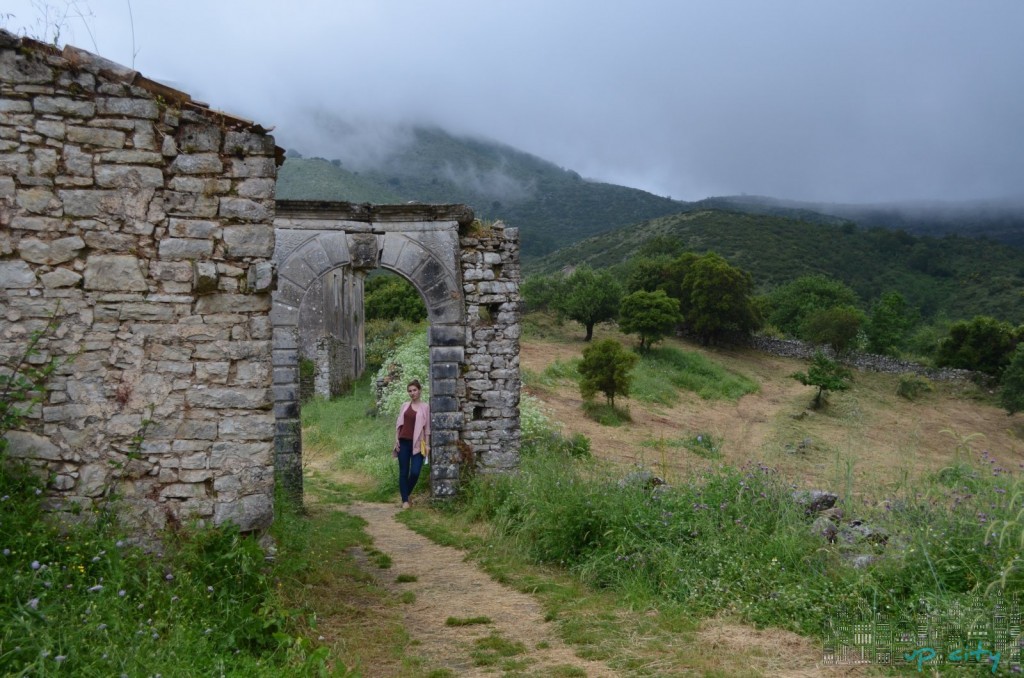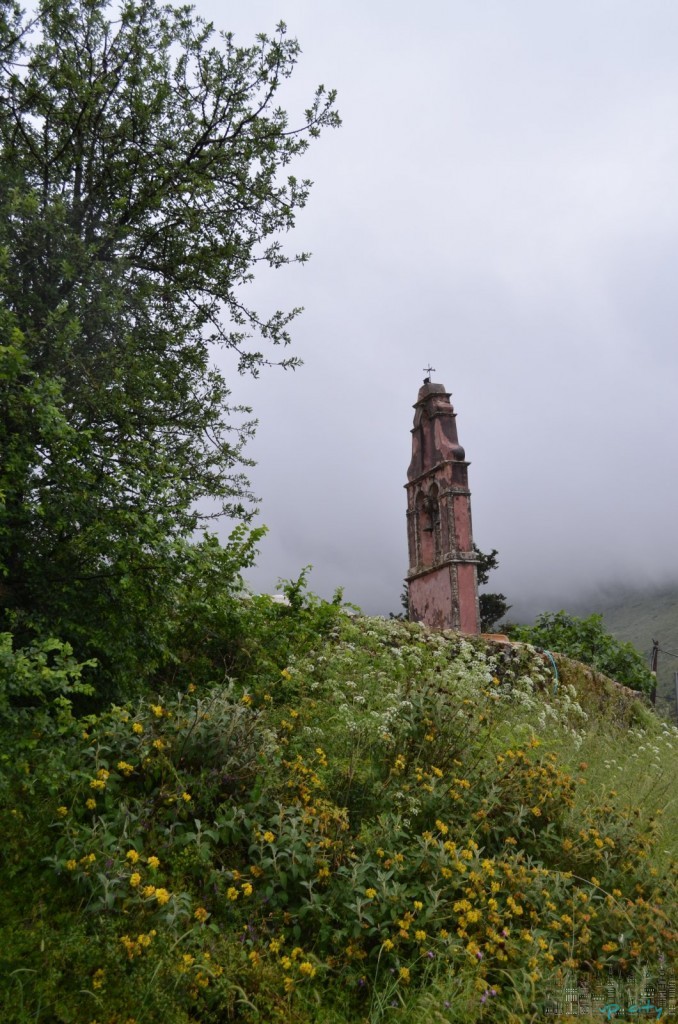 On the road back from the ghost town we remembered seeing signs towards some caves so we took a detour from Loutses. A dead-end road takes you to a trail which takes you to this awesome stone wall: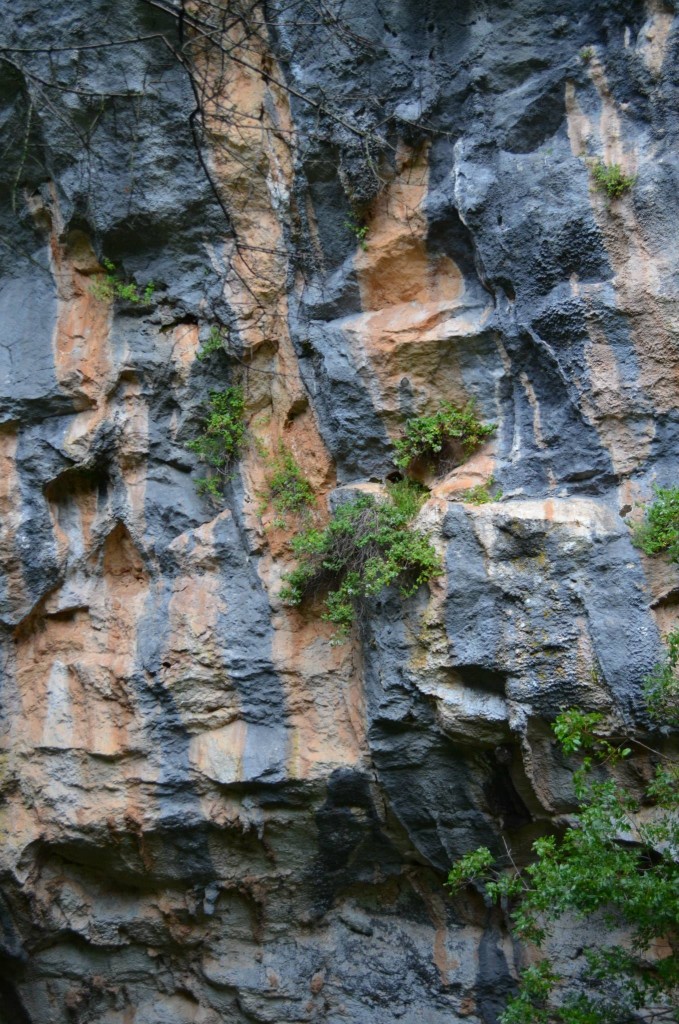 At the base of the wall is a cave opening filled with water. I was too scared to go in as it was evidently a place that bats and other such creatures like to call home.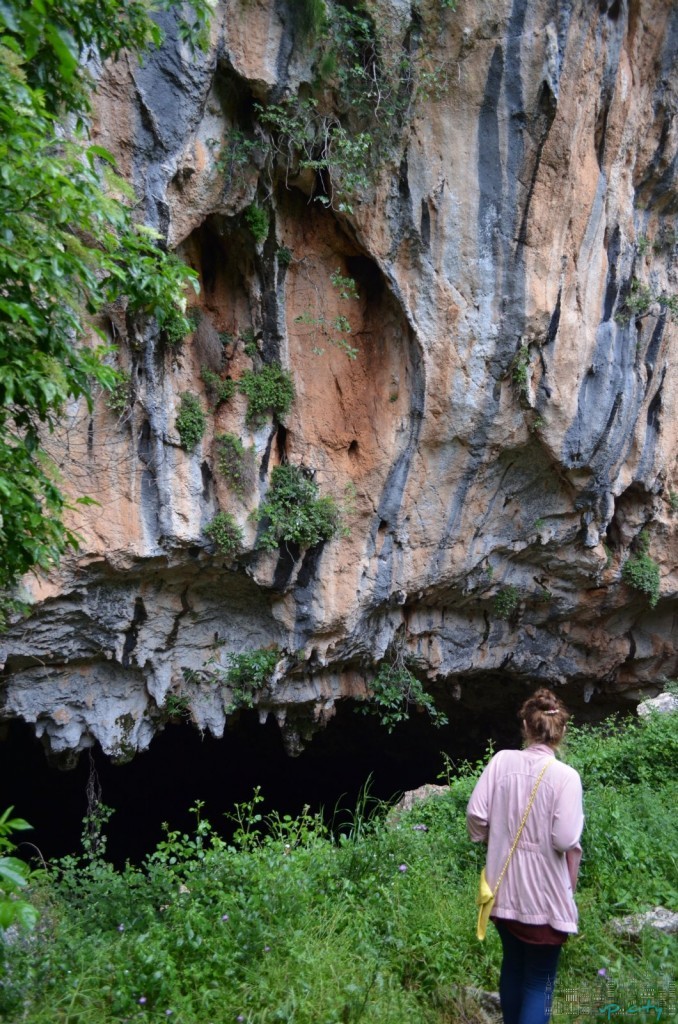 Another fun day trip by car was towards Paleokastritsa, the site of a monastery and some beautiful groves, just perfect for snorkeling. The restaurant is pretty good too if you get hungry or need to hide from unexpected rain.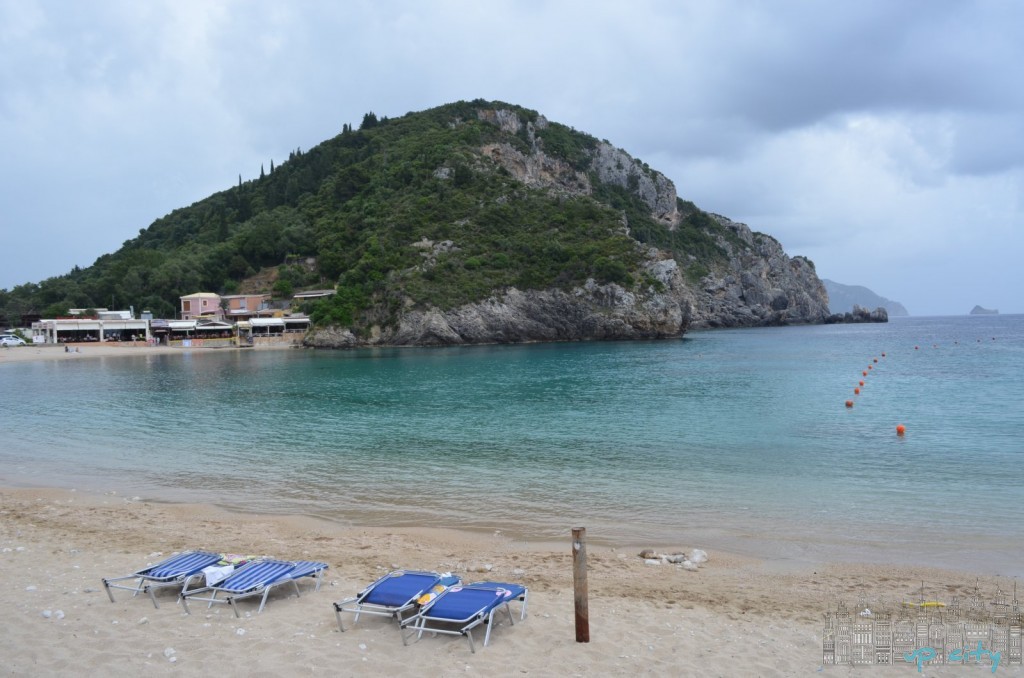 All around the island you can find remote beaches, picture perfect cliffs, stone hill top towns and snorkeling sites so if you are not that much into a scripted, all inclusive static vacation, rent a car and drive around. It will be worth your time and money.