This medieval centre of culture is still bursting at the seams with expressions of art but very different than it used to be.
We had a couple of spare days between Christmas and New Years and decided to hop in the car and take the 182km road towards Veliko since we heard so much about its beautiful churches and Castle.
The city is spread on 3 hills split by the Yantra river which meanders its way through Veliko, creating beautiful scenery, even on a cold December day like this.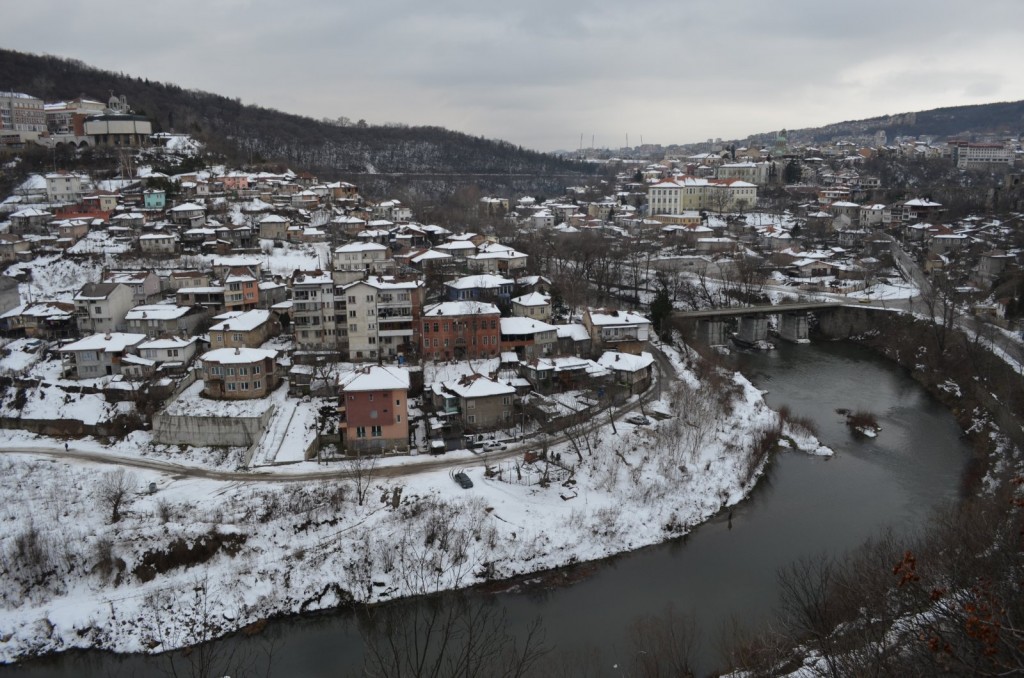 Castle Tsarevets is the most famous landmark of Veliko. You cross a stone bridge and after paying a small entry fee you can walk around the citadel, which used to house the rulers of the Second Bulgarian Empire(1185-1393).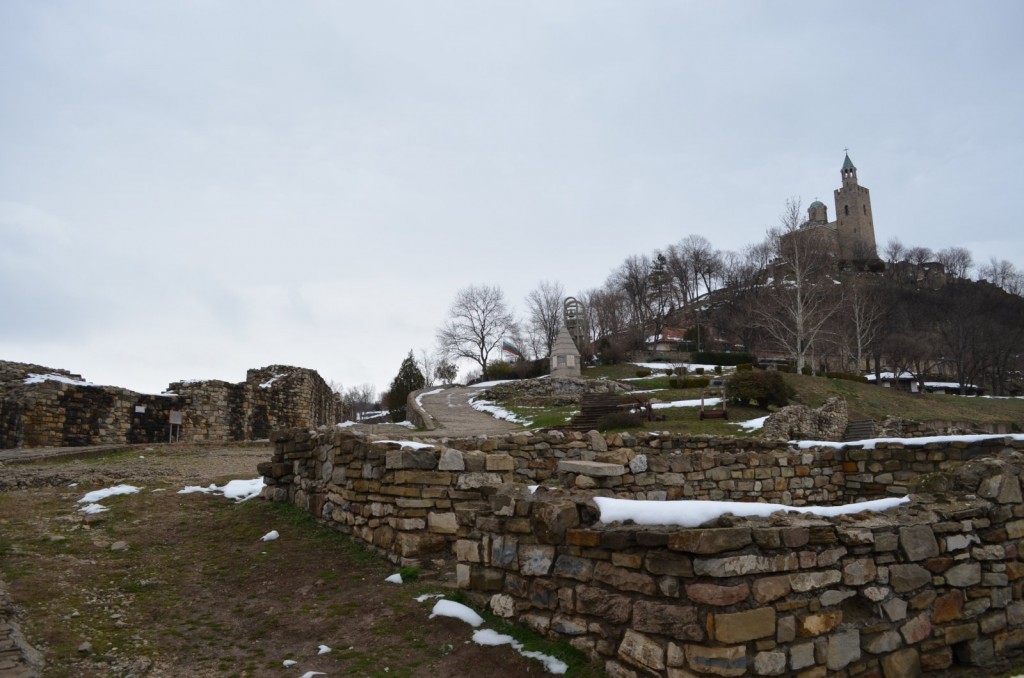 Reminders of its fortified past can be seen along reconstructed towers and thick surrounding walls. There are signs around the landmark that explain the original purpose of each structure as you walk along marked paths from one interest point to the next.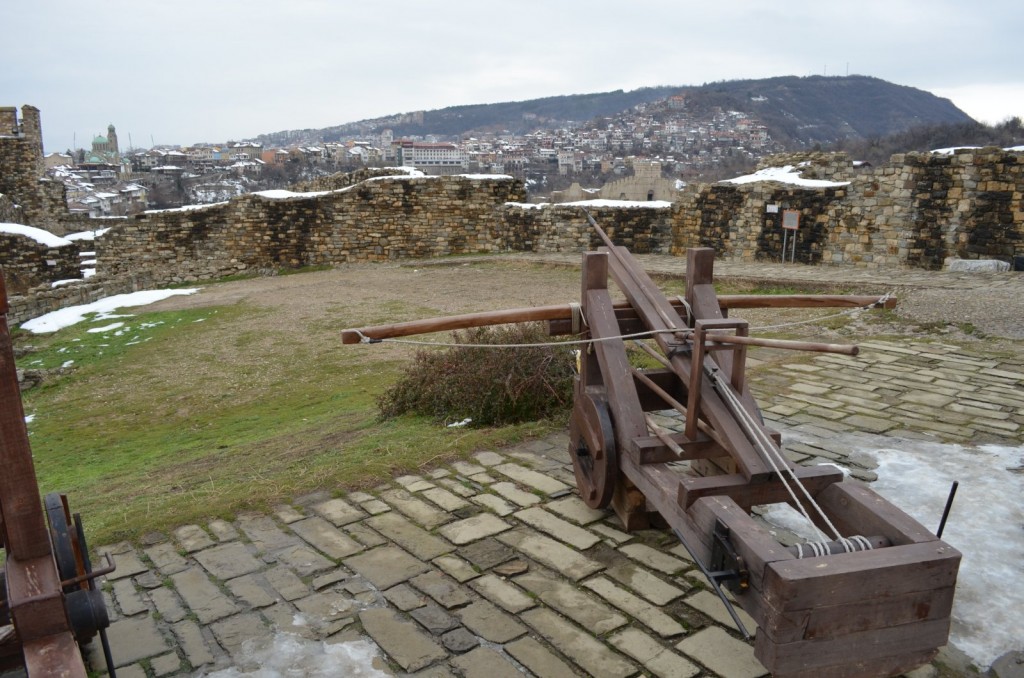 In the evening, the castle is best observed from afar, as you can enjoy The Sound and Light audiovisual show(Звук и светлина, Zvuk i svetlina). Lasers, projectors and dramatic music and church bells tell the story of the fall of the city to the Ottomans, as well as other key moments of Bulgarian history.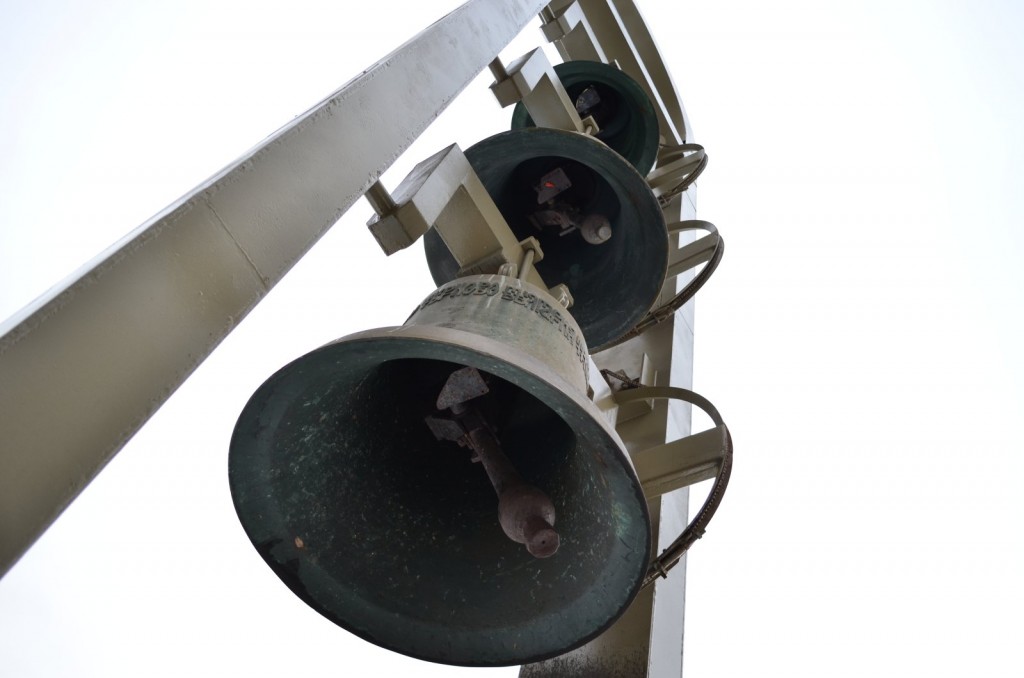 The Patriarchal Cathedral of the Holy Ascension of God sits atop the hill within the fortress. It is a reconstruction of the early medieval cathedral and it is not currently a place of worship.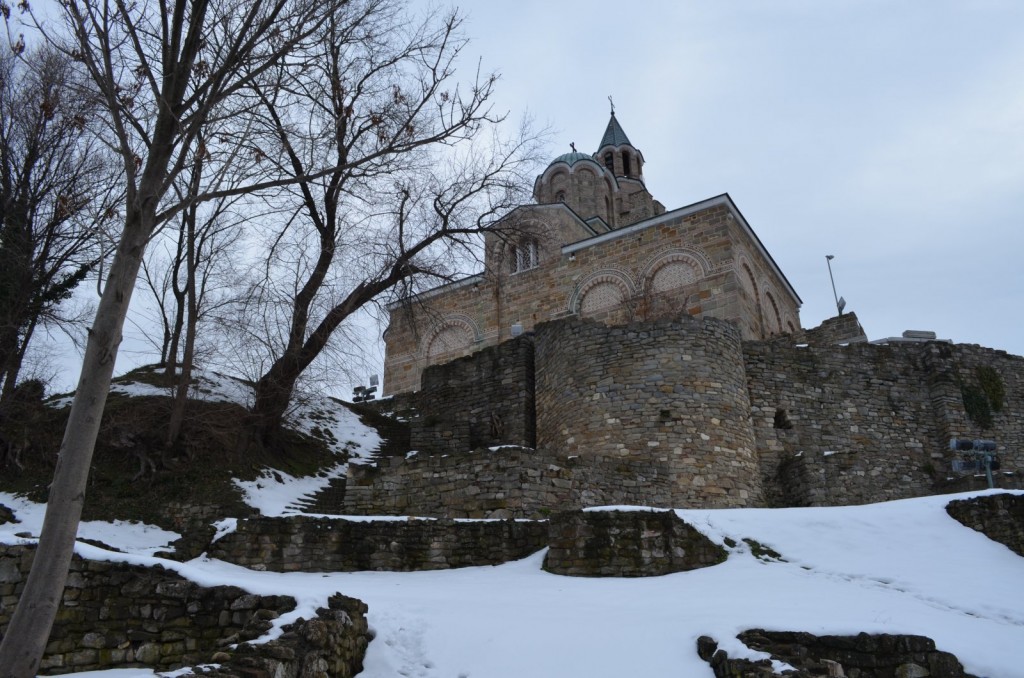 Make your way to the entrance to observe why it is considered a modern art masterpiece. The door already hints at what awaits inside, a hypnotic collection of modern paintings and sculpture with a vague religious theme. We were asked to not take pictures inside and we obliged but rest assured you will as surprised as we were to see such playful decorations in a church.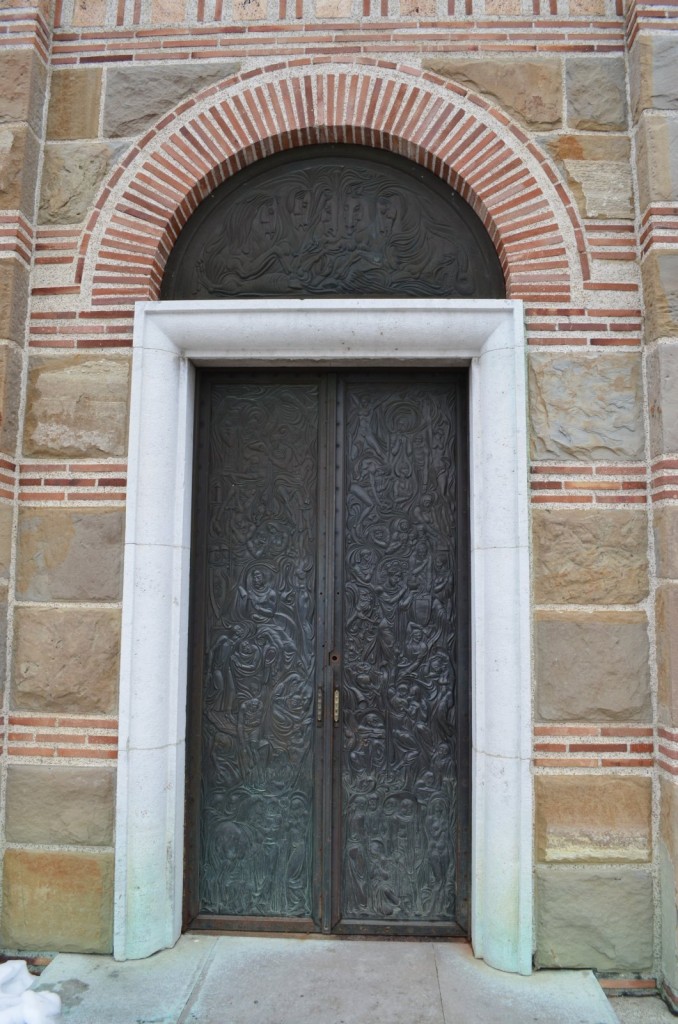 Downtown
Veliko is caught between ages. It's old streets have been transformed by generations of merchants whose shops are long gone, leaving a derelict downtown in the hands of street artists.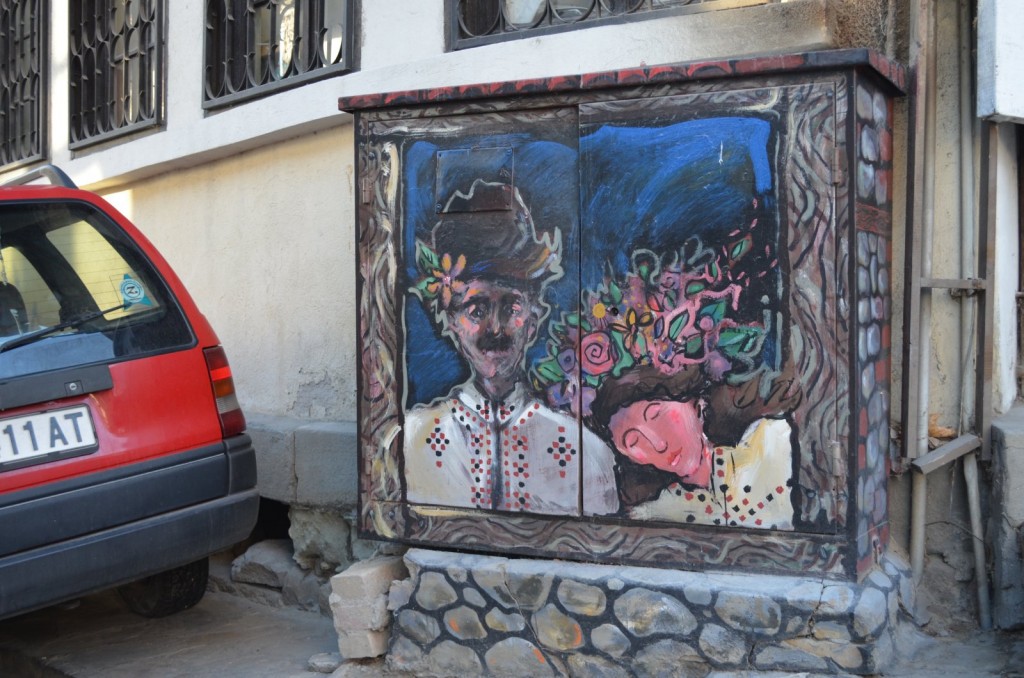 There are a handful of streets that don't look completely abandoned or in ruin and they house the vast majority of handmade workshops and hostels. You can observe or buy unique items that are made right there on the spot. I always prefer buying straight from the source, not because it's cheaper but because you know you are giving back to the locals for letting you peek into their lives.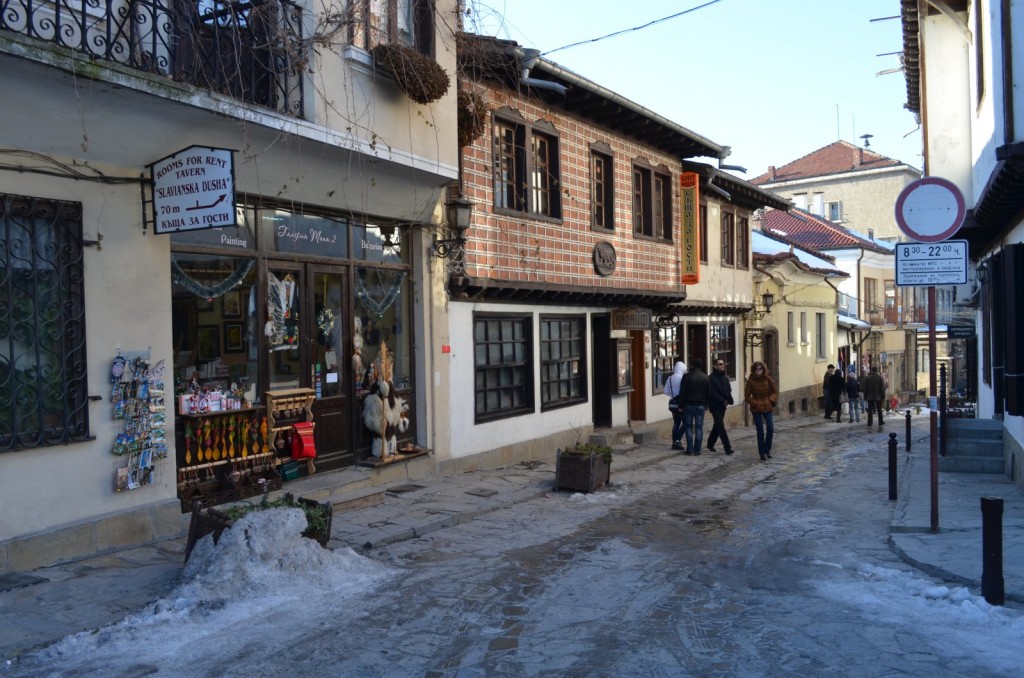 A tree above a stair case holds many red and white strings, a custom which is familiar to Romanians as well. It has to do with the coming of Spring and it is a celebration of love and fertility. Looking up at so many secret wishes and hopes for a happy future made me smile as well as frown. Veliko has the potential to be a greater destination than many ad-hoc medieval cities around Europe and still, by the look if its downtown, there are not enough opportunities for young people to stay and prosper.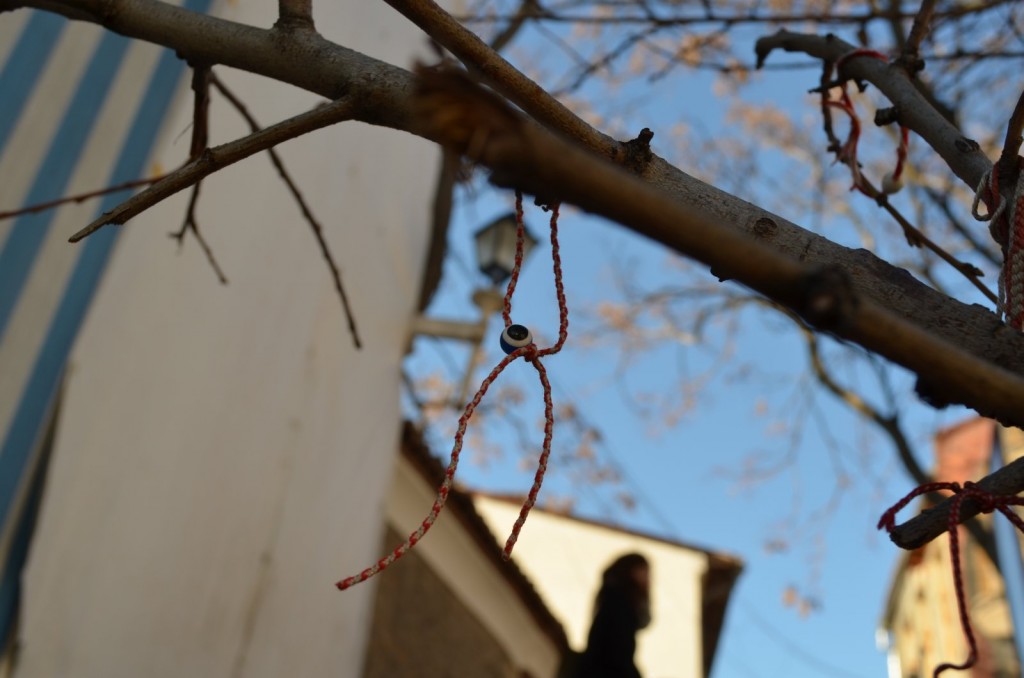 As you walk the streets, you come face to face with many splashes of graffiti and surprisingly, even though most buildings are falling apart, the artists chose to decorate the lifeless utility boxes.  Does that mean there is hope for this town to regain its former glory as a culture capital of Europe?
Whoever would call this vandalism has clearly lost touch with reality.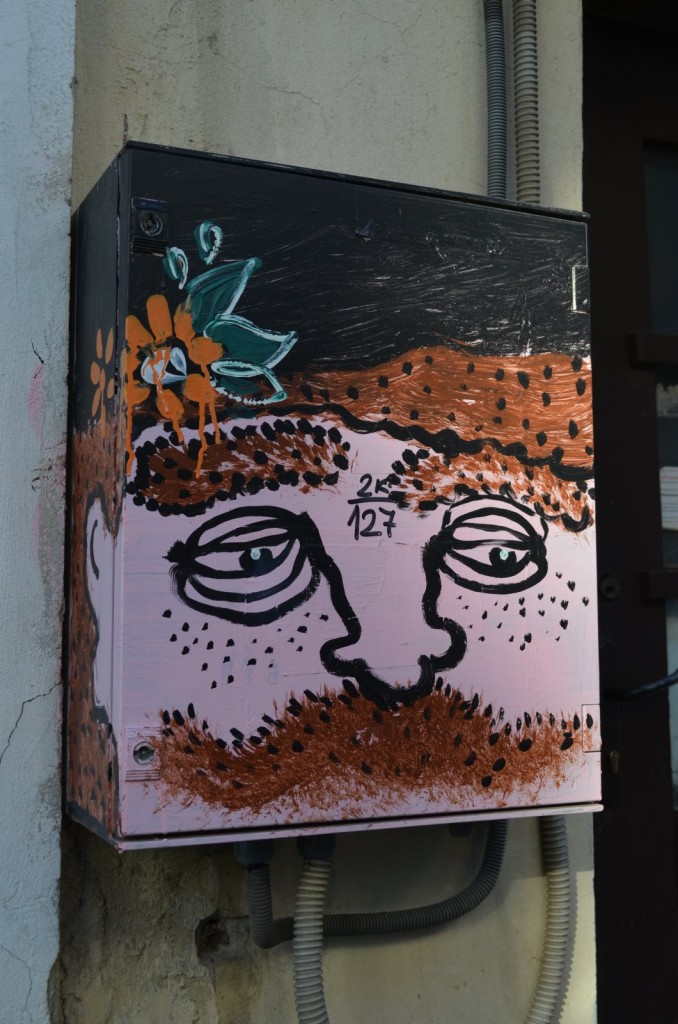 An abandoned house brought to life and light by a street artist whose name we do not know but whose signature we came to recognise: the yellow diamond.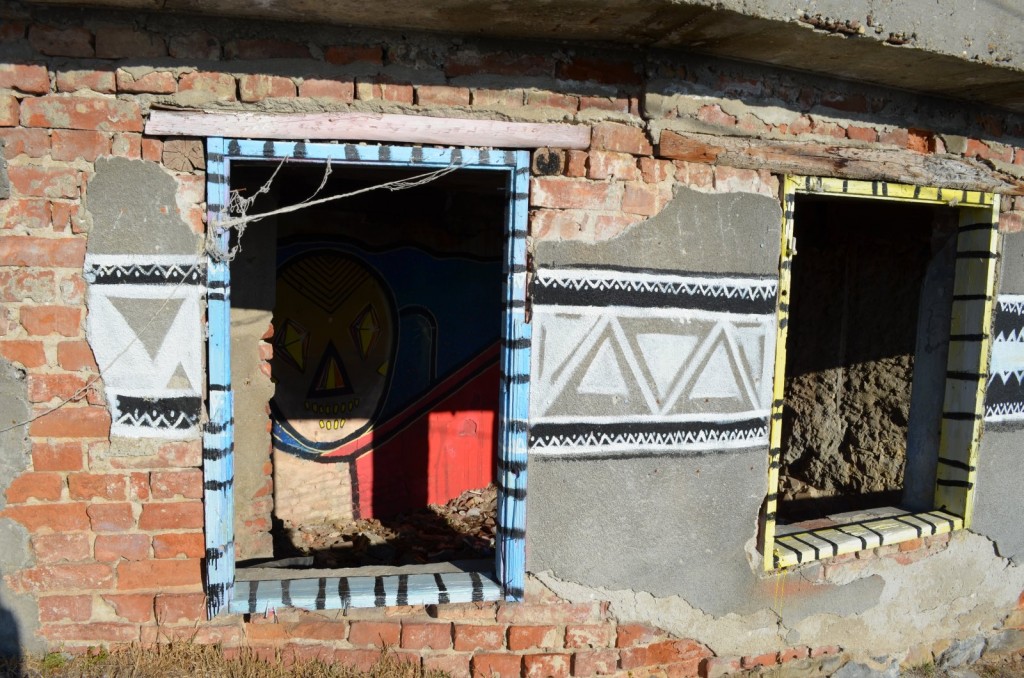 Inside the same house.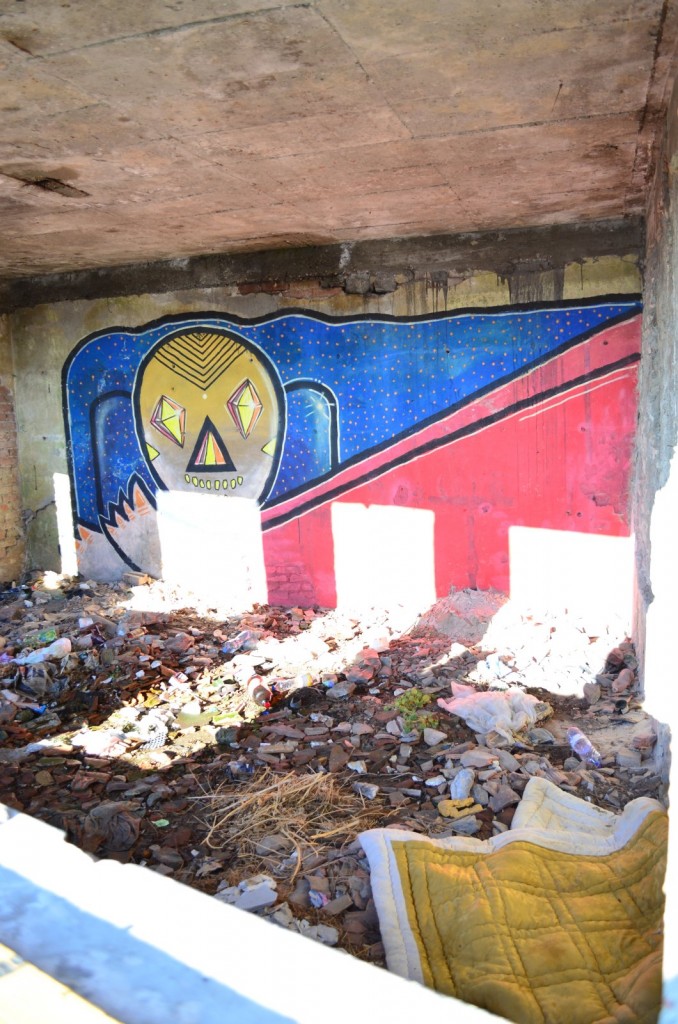 Another piece by the same artist.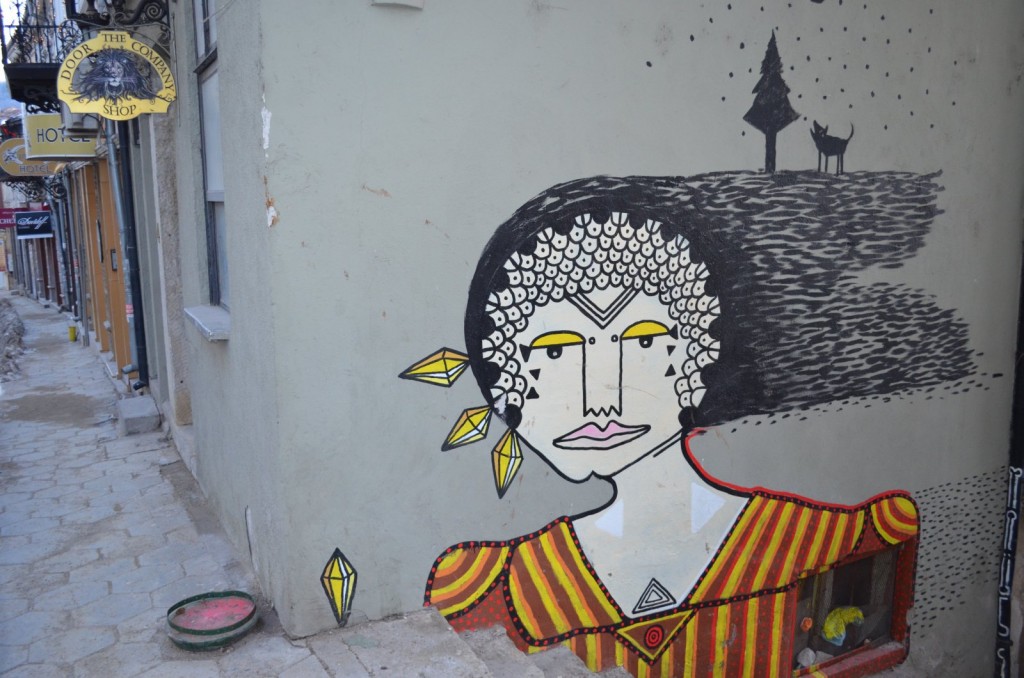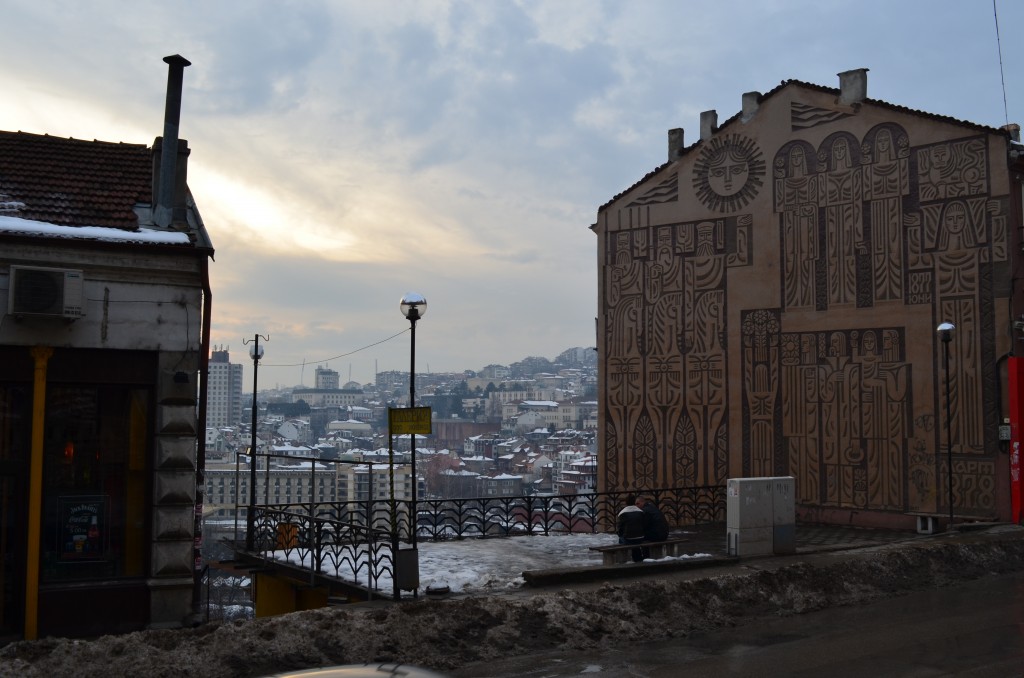 There are a couple of restaurants where you can get a good meal and a strong coffee. I would avoid asking for the pickled cucumber pizza if you are not a very adventurous eater.
Before heading home, we took a seat at one of the terraces overlooking the city, and as we said goodbye to Veliko, we could not help but hope its younger generation will find reasons to stay and polish the glory of this charming-in-disguise mountain city.